Work With Our Material Handling Equipment Technicians
In 2008, Sherwood Lifting was acquired by C&C Professional Services, Inc. We are proud to continue a 35-year tradition.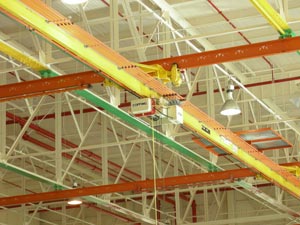 Our goal is to provide the most effective overhead material handling system available for specific applications. No matter what you require to maintain your company's productivity, we have durable equipment for you.
To meet our customers' needs, our company is dedicated to providing the best products at competitive prices. We have various departments to support every aspect of our business, including sales, parts, and services.
We have more than 100 years of combined experience in the overhead hoist, crane, and patented track industry. Our team also takes pride in our commitment to assist customers with their changing needs, from initial design to fabrication and installation.
Feel free to contact our team today to learn more about what we offer. We will be more than happy to answer your inquiries.